What our Clients & Candidates say…
We have known John for years in the Civil Engineering & Construction Industry and his hands on experience from these industries cements and excels the fact that RGR Ltd provide excellent candidates. We will continue to use the services of RGR Ltd as they deliver on our last-minute urgent recruiting needs. Also on a social level John is a great host at social meet ups & sporting events. I would highly recommend any company to use the services of RGR Ltd as they deliver each time.
I have been working with Victor for a year now. He is very sincere, dedicated and hardworking professional. He sets high standards for himself. Has strong communication and interpersonal skills. Its been a pleasure to work with him and I would like to wish him all success in his future endeavors.
We have found RGR Ltd very professional and very constant with their communication coupled with an understanding of our business and staff criteria. They always return calls and emails and have found us high calibre Solar & Wind candidates. We are pleased with their overall service and glad to have them as our partner to assist with our EMEA recruiting needs.
Great to be part of Victor's trusted network. Highly recommend to all others. Thank you!
He is hardworking and sincere. If given proper directions he can perform well. Good Team Player!
Victor is easy going person who can mix with any team and achieve the goal. Can handle any target in his field and always boost up team for work. I like his spirit and motivation. Good going Victor, you will achieve the long goals.. My best wishes with you.
Victor is meticulous in his approach when it comes to recruitment and goes extra mile to achieve his goal. He is an absolute role model and consistent with many success stories in tough situations of filling the resources for our clients. He is truly a great person to work with. I trust his implicity on all matters related to staffing / recruitment.
Victor is one of the most professional co-worker I have ever come across, he is a diligent and diplomatic individual who in my experience has the drive and ambition to go after what he wants and successfully gets it.
Get in touch
We are proud to have placed great candidates in great companies. Our testimonials are a testament to that.
If you are looking for your next career move or to grow your team, we want to hear from you.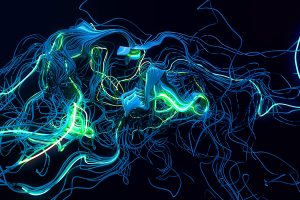 Today, it's impossible to escape the creeping tide of artificial intelligence. The perceived merits and drawbacks are still keenly debated, but how far it will reach and how quickly is

The world stands at a unique and hugely pivotal moment. As we finally begin to face up to the possibility of an environmental catastrophe, our focus has shifted dramatically towards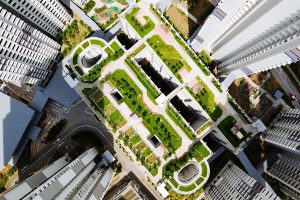 The world is changing at a rapid, dizzying pace and it can be difficult to predict what 2023 might look like, let alone further ahead. With Covid-19 now hopefully disappearing