Heavy Lifting,
Cranage & Transport
Our Senior Management at RGR have many years practical hands on experience in heavy lifting from Wind Energy to Civil Engineering to Rail. We are in partnerships with some major Heavy Lifting companies in the Wind Energy & Oil & Gas Sector. We have an excellent reputation for providing exceptional experienced candidates for the Heavy Lifting, Cranage & Transport Sectors. We also provide candidates for abnormal loads transportation.
We offer a unique tailormade service to our clients in this specialist sector to fill any requested appointment globally and a career transition program & advice to candidates looking for their next role. We seek to expand and partner with many more Heavy Lifting, Cranage & Transport companies and make RGR their number one recruiter of choice.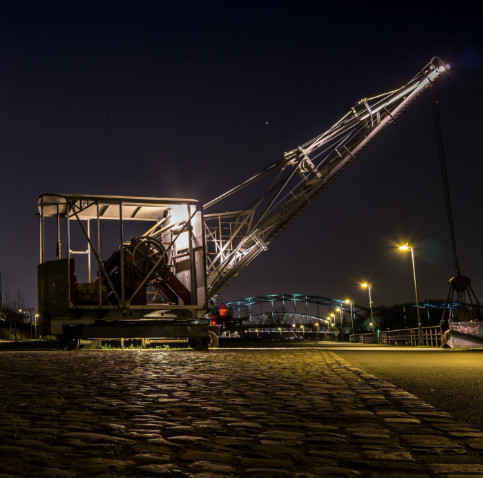 RGR recruits for the following positions in the Heavy Lifting, Cranage & Transport sector:
Directors
Appointed Persons
Project Managers
Lift Engineers
Commercial Managers
Cranage Specialists
Quantity Surveyors
Riggers / Banksmen
Business Development
Marketing & Sales
Administration
Finance
Information Technology
Coordinators
Human Resources
Communications
Safety, Security & Compliance
Operational
I have started my Civil Engineering career , as beginner, under Mr. John supervision and worked about four years with him in UAE. He showed and taught me many things related to construction and engineering field and even daily life as well. He is very hardworking, competent and the same was expecting from all of his subordinates. nowadays, i am working in different organization but still he is my first option to take advice regarding making any decision about my career or joining the new organization. His famous slogan still echoing in my ears, Zaheen! " Concrete today not tomorrow" .... In nutshell, he is a leader not manager, he is an asset to any organization and knows what candidates will fit into which company through his vast hands on experience in many sectors. Zaheen Iqbal | Logistics Manager EllisDon PMC MBR Dubai Hills Estate Emaar

John is one of the best recruitment consultant I have dealt with, he is outstanding in his field and easy to work with. Definitely recommended!Pablo Arandia Drilling Supervisor Aramco Pablo Arandia Drilling Supervisor Aramco

We have known John for years in the Civil Engineering & Construction Industry and his hands on experience from these industries cements and excels the fact that RGR provide excellent candidates. We will continue to use the services of RGR as they deliver on our last-minute urgent recruiting needs. Also on a social level John is a great host at social meet ups & sporting events. I would highly recommend any company to use the services of RGR as they deliver each time. Martin C. | Construction Director | UK

We have found RGR very professional and very constant with their communication coupled with an understanding of our business and staff criteria. They always return calls and emails and have found us high calibre Solar & Wind candidates. We are pleased with their overall service and glad to have them as our partner to assist with our EMEA recruiting needs. Jurgen M. | Renewables Regional Director | EMEA
3D printing, also known as additive manufacturing, has the potential to revolutionize the construction industry by changing the way we design, build, and maintain structures. It is a rapidly emerging
Mining is the process of extracting minerals and metals from the earth's surface. While mining provides important resources for our daily lives, it can have negative impacts on the environment,
As concerns about environmental sustainability continue to grow, the construction industry has been making significant strides towards implementing green building techniques. Green building, also known as sustainable construction, is an
Get in touch today!
Please contact us today for more information or requests at