About Us
Trust in a specialised Industry Sectors Recruitment Consultancy, trust in a Refined Recruitment Service that adds value and trust that RGR will offer you 'Recruitment Redefined' to your organisation.
Trust in RGR …
Refined Global Recruitment (RGR) is a specialist no nonsense recruitment consultancy based in Mayfair, London, UK. We provide tailored affordable talent acquisition solutions to suit our global clients and candidates. We deliver a trusted professional service and we guarantee to add value and reduce unnecessary cost & time delay savings to your company recruiting needs. We assist employers and candidates across the UK & Ireland, Mainland Europe, Middle East – Gulf.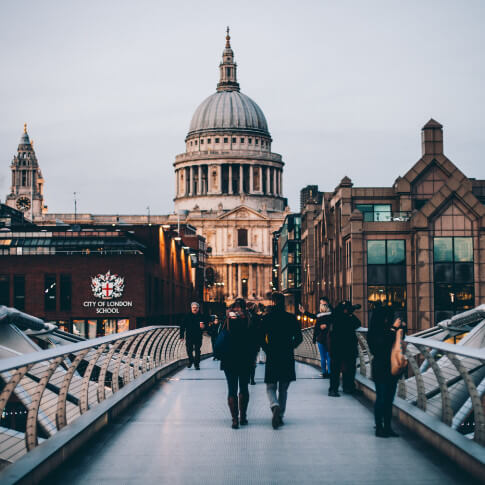 Our professional recruitment consultancy offers Permanent Talent Solutions, Interim & Fixed Term Contract Talent Solutions, Executive Search up to C-Suite Executive level roles, Career Transition Program, Candidate Well Being Solutions & Talent Pipelining.
We strive to ensure that all candidates are competent and have the necessary practical experience required which leads to the candidate excelling in their new roles within their new organisation. We put in a high degree of time & energy into sourcing the right candidate for the right company fit. Our in depth Industry Sectors practical experience excels this candidate selection process and uniquely contributes to our overall high level of placements success. At RGR we ensure we deliver.
Our Owner & Managing Director John Monaghan has over 20 years industry experience in the International Construction, Civil Engineering, Renewable Energy. Power, Rail & Utilities sectors having been previously employed by Top Ten Global Construction, Civil Engineering & Renewables Contractors. This vast 'hands-on' combined practical experience of our MD working as part of diverse International Project Management teams on high profile & high value projects across Ireland, Uk, Mainland Europe & Middle East makes us at a distinct advantage as we know our sectors especially well to ensure we deliver.
Furthermore, this provides a solid background platform to continue to develop and coach our Talent Acquisition Consultants to a high level to ensure that only the best industry experienced candidates are selected for the success of our clients. All candidates selected are screened for their competence, professionalism, company fit and most importantly their all-round practical related experience. Through years of actual industry experience, we understand clearly what companies & organisations in general require and at RGR we guarantee to deliver on what they ask for.
We pride ourselves on honesty, consistency and reliability. The key to our success is building lasting close partnerships and to provide a premium service to our customers that extends not only in business but socially as well. We just don't want to fill the vacancy; we want to understand our client's needs & challenges and ensure we meet their demand and grow with them for a lasting successful business and social partnership.
I have started my Civil Engineering career , as beginner, under Mr. John supervision and worked about four years with him in UAE. He showed and taught me many things related to construction and engineering field and even daily life as well. He is very hardworking, competent and the same was expecting from all of his subordinates. nowadays, i am working in different organization but still he is my first option to take advice regarding making any decision about my career or joining the new organization. His famous slogan still echoing in my ears, Zaheen! " Concrete today not tomorrow" .... In nutshell, he is a leader not manager, he is an asset to any organization and knows what candidates will fit into which company through his vast hands on experience in many sectors. Zaheen Iqbal | Logistics Manager EllisDon PMC MBR Dubai Hills Estate Emaar

John is one of the best recruitment consultant I have dealt with, he is outstanding in his field and easy to work with. Definitely recommended!Pablo Arandia Drilling Supervisor Aramco Pablo Arandia Drilling Supervisor Aramco

We have known John for years in the Civil Engineering & Construction Industry and his hands on experience from these industries cements and excels the fact that RGR provide excellent candidates. We will continue to use the services of RGR as they deliver on our last-minute urgent recruiting needs. Also on a social level John is a great host at social meet ups & sporting events. I would highly recommend any company to use the services of RGR as they deliver each time. Martin C. | Construction Director | UK

We have found RGR very professional and very constant with their communication coupled with an understanding of our business and staff criteria. They always return calls and emails and have found us high calibre Solar & Wind candidates. We are pleased with their overall service and glad to have them as our partner to assist with our EMEA recruiting needs. Jurgen M. | Renewables Regional Director | EMEA
3D printing, also known as additive manufacturing, has the potential to revolutionize the construction industry by changing the way we design, build, and maintain structures. It is a rapidly emerging
Mining is the process of extracting minerals and metals from the earth's surface. While mining provides important resources for our daily lives, it can have negative impacts on the environment,
As concerns about environmental sustainability continue to grow, the construction industry has been making significant strides towards implementing green building techniques. Green building, also known as sustainable construction, is an
Get in touch today!
If you are client who is recruiting or a candidate looking for a new opportunity, please do not hesitate to contact us.